Ski & Snowboard Club Vail History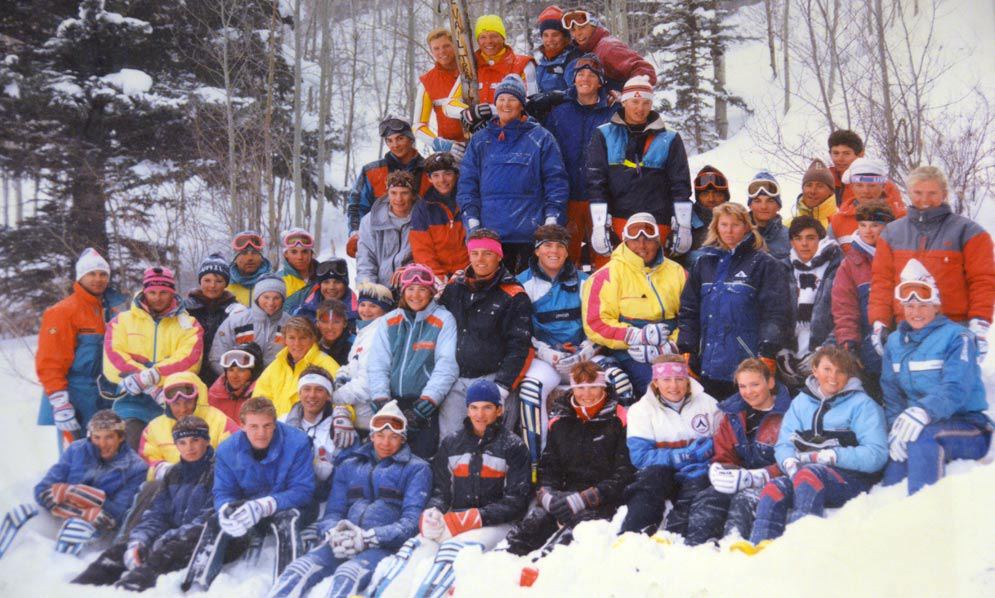 In 1962, Ski Club Vail was founded by original board members Bob Parker, Dick Hauserman, Gaynor Miller, Peter Seibert and Morrie Sheppard. The group formed the ski club so that Vail Mountain could host USSA- and FIS-sanctioned races on Vail Mountain. A year later, Ski Club Vail hosted its first Rocky Mountain Ski Association race giving way to the inaugural Vail Cup.
In 1967, Ski Club Vail formed the first local junior racing program, offering two programs in its first season: the Vail Racing Team, for those interested in serious competition, and the Vail Junior Program, for younger skiers new to competitive skiing.
It didn't take long for the club to produce champions. In 1969, brothers Rudd and Scott Pyles became the first Ski Club Vail racers to advance to the U.S. Ski Team
Ski Club Vail operated without walls until 1976 when the first Clubhouse was completed. The construction was enabled by a donation of a quarter acre of land from Vail Associates. In 1986, a second floor was added to the Ski Club Vail clubhouse, nearly doubling its size. Program enrollments exploded to 118.
In 1992, the ski club began serving the academic needs of its athletes in establishing the Vail Valley Academy, created by Terresa Herbst, servicing six students. This program later evolved into SSCV's Winter Tutorial.
At the turn of the century, Ski Club Vail broadened its scope with the establishment of a freestyle program drawing 31 new skiers. The club continued to diversify its snowsport programming in 2002, officially changing its name to Ski & Snowboard Club Vail. Aldo Radamus was hired to replace Chip Woods as Executive Director in the process overseeing 283 athletes, including snowboarders.
In 2004, SSCV celebrated its 40th Anniversary and hosted an Alumni Reunion. Vi and Byron Brown were recognized with a Lifetime of Volunteerism Award and George Rau was recognized with the Coaching Leadership Award.
That same year, SSCV incorporated a Nordic program into its offerings. Founded by Vail native Dan Weiland, the program that began with less than 10 athletes now serves more than 100 (and is still run by Weiland).
In 2007, in conjunction with Eagle County School District, SSCV created the first public ski and snowboard academy in the country, Vail Ski & Snowboard Academy.