With SSCV's significant loss of revenue traditionally generated by SSCV special events and sponsorships, it is critical that SSCV achieves our Annual Campaign goal so that we can continue to provide the level of quality commensurate to the needs and goals of all our athletes, so they can become the best they can be, including:
  Supporting an exceptional coaching staff (e.g.-salary and benefits such as health insurance for full-time coaches)

 

On snow safety measures including radios, netting and padding

 

Professional development and continuing education

 

Gold Peak and Nordic grooming expenses

 

Financial aid

 

Van upgrades

 

Insurance

 

Trampoline center costs

 

Minturn Fitness Center facility support

 

Building maintenance

  Administrative infrastructure and support to run day-to-day business operations
We are striving for 100% participation in the Annual Campaign from all members so please consider donating at a level that is personally meaningful to you.  Click here for Annual Campaign giving levels, donor recognition and fulfillment items.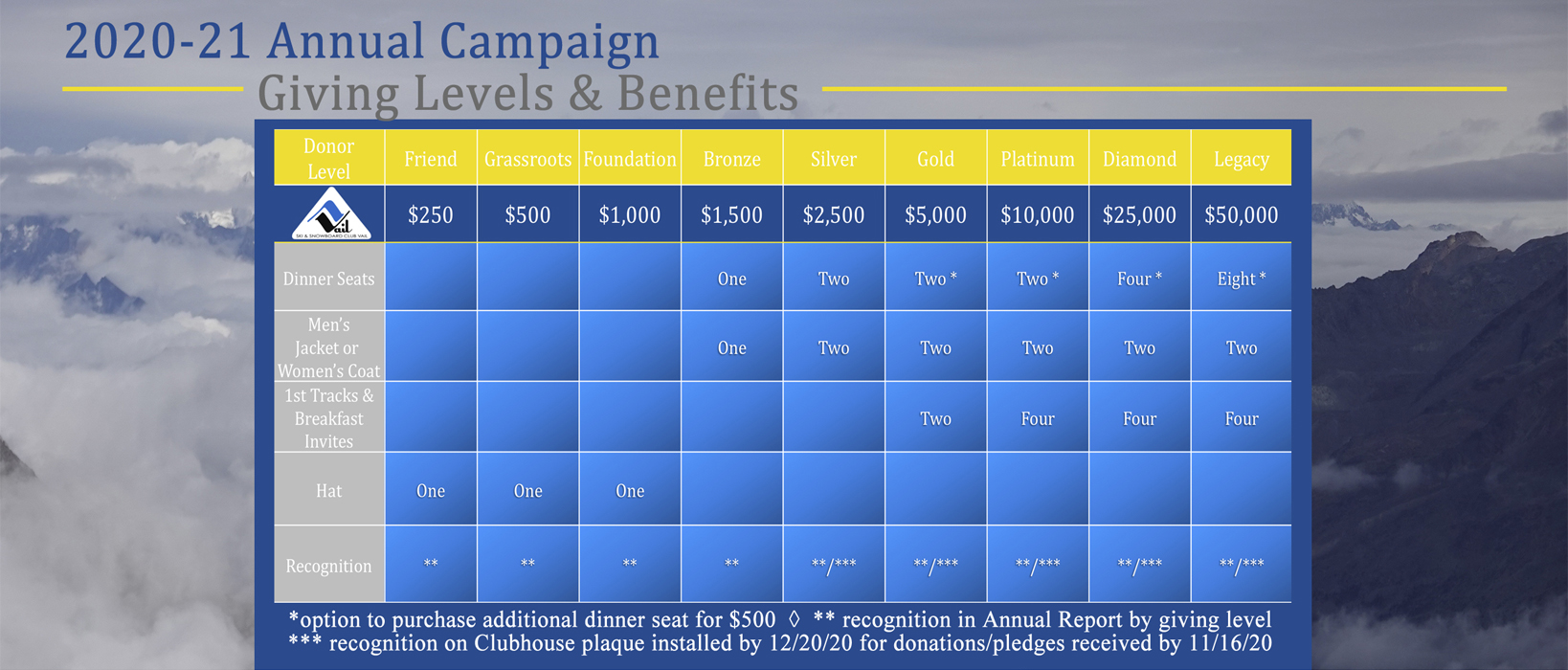 For your tax records for SSCV's 2020-2021 Annual Campaign, the fair market value of the above donor benefits are as follows:  hat – $32;  SYNC women's coat – $349;  SYNC men's jacket – $199;  one dinner seat – $125;  1st Tracks and breakfast – to be provided once available.
For questions, please contact SSCV Director of Advancement Sharon Schmidt at (978) 621-8738 or sschmidt@skiclubvail.org.