Academic Fund
Ski & Snowboard Club Vail (SSCV) is extremely grateful for the support of Eagle County Schools which makes Vail Ski & Snowboard Academy available as a public school option for SSCV full-time athletes.  SSCV has an Academic Fund in place which raises funds to help cover the cost of SSCV academic support staff at Vail Ski & Snowboard Academy (VSSA).  Please read on as to (i) why there is an SSCV academic support staff at VSSA, (ii) how this staff benefits VSSA students, and (iii) why SSCV charges academic coach fees to VSSA students and fundraises for the shortfall. More details to follow for the 2022-2023 academic year.
WHY DOES SSCV PROVIDE ACADEMIC SUPPORT STAFF AT VSSA?
As a public school, VSSA has a limit on the number of staff it can hire and is prohibited from fundraising to hire incremental staff.  SSCV remains committed to providing academic support staff to work alongside VSSA staff to help student athletes excel academically.
HOW DOES THE SSCV ACADEMIC SUPPORT STAFF BENEFIT VSSA STUDENTS?
Whether in the intense travel and competition stages of high school or in the early stages preparing to take on a more intense academic and athletic schedule, there are many ways that VSSA students benefit from the SSCV academic support staff as outlined below.
WHY DOES SSCV CHARGE ACADEMIC COACH FEES AND FUNDRAISE FOR THE SHORTFALL VIA THE ACADEMIC FUND?
The SSCV academic support staff is funded in part by the academic coach fee that VSSA parents pay annually to SSCV.  The balance is funded through donations to the Academic Fund.
AMONG THE WAYS SSCV ACADEMIC SUPPORT STAFF BENEFITS VSSA STUDENTS
Reduction in educator to student ratios in classes where teachers utilize Academic Coaches
Opportunities for differentiated learning within the classroom
Academic Coaches share VSSA classroom experiences with students who miss class for travel, competition or otherwise
Additional supervision available during less structured periods of the school day including lunch and dismissal times
Unique mentoring experience for students with SSCV academic support staff
Additional academic resources for students during Academic Concerns Study Halls  during the Second Trimester which students in the red zone of the Academic Concerns List are required to attend and which all other students are also welcome to attend
Customized academic support focused on executive functioning skills and action plans to get ahead, stay on top of and catch up on missed work while away for SSCV competitions to HITS (high intensity traveling student) student athletes who are enrolled in the HITS Academic Coach program before, during and after travel
Large group long term travel support before, during and after travel for longer championship events and large group international travel across all snow sports
Organizational/executive functioning skills support across all grades
HOW TO DONATE TO THE SSCV ACADEMIC FUND
Click here to donate now in one lump sum or make the first of multiple installments over time; or
Contact SSCV Director of Advancement Sharon Schmidt at sschmidt@skiclubvail.org  970-790-5161
For questions concerning the SSCV Academic Fund in support of  VSSA students, please contact SSCV Director of Advancement Sharon Schmidt at 970-790-5161 or by email.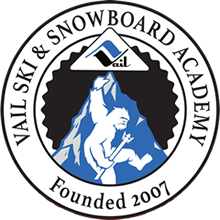 Beyond helping SSCV meet its immediate financial needs, participation in SSCV's Academic Fund in support of VSSA students demonstrates to SSCV and the Eagle County community your own commitment to the club's joint athletic and academic mission.
Make an SSCV Academic Fund gift in support of VSSA students now!
It is our goal at SSCV to achieve 100% participation from VSSA parents in giving to the Academic Fund in support of VSSA students.