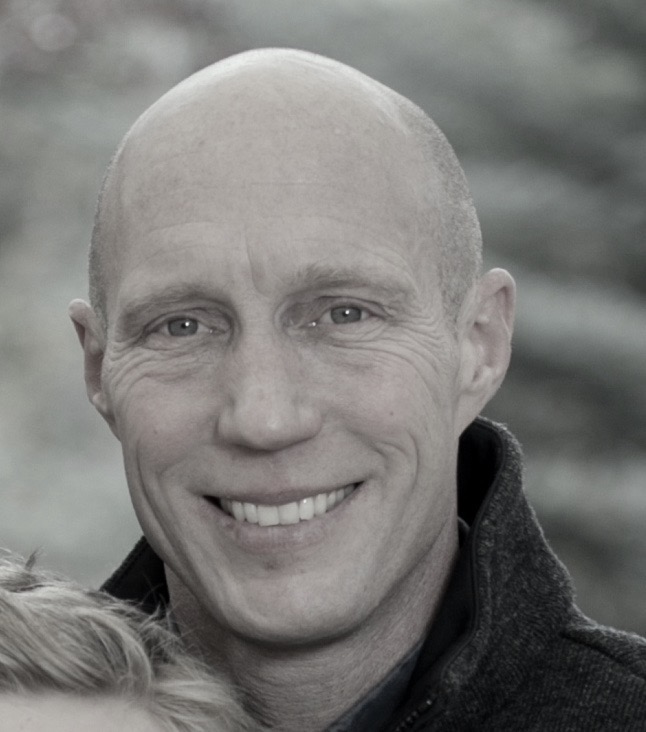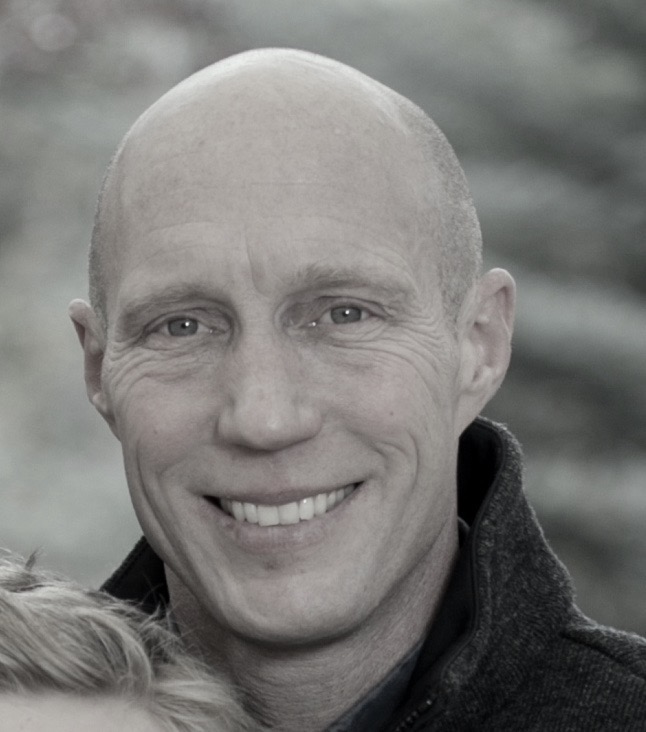 Balz Arrigoni
Trustee
Balz Arrigoni was born in Switzerland -- which happens to be a great place to learn to ski! Ski racing became a part of his life when he was eight years old. Unfortunately, his skiing career was cut short by several knee injuries. The love of the sport of ski racing continued and he used that drive to work with young athletes to pursue a coaching career in Switzerland. He completed Level Expert with Swiss
Ski. Balz came to the US in 1995 and founded Arrigoni Woods and also found his wife Christina in
1998. He was involved with coaching the Buddy Werner program and later also with Ski and Snowboard Club Vail. Balz and Christina have two boys who are proud members of SSCV.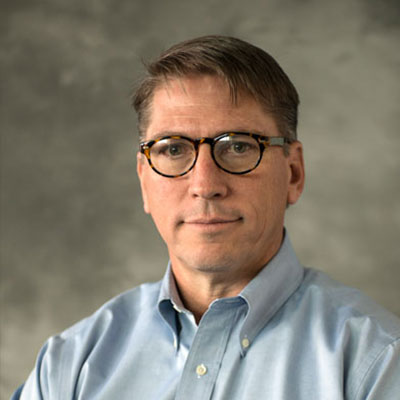 Glenn Davis
Emeritus Trustee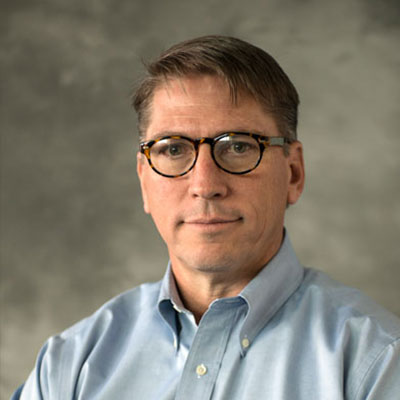 Glenn Davis
Emeritus Trustee
Mr. Davis has worked for Alpine Bank since 1988 he is a long time valley resident. A huge advocate for the community Glenn is involved with many different organizations. He is a Trustee of Colorado Mountain College, has been President for the United Way of Eagle River Valley, is a Vail Junior Hockey Associate and is a chairman of the Vail Valley Partnership. He has been an SSCV Board of Trustees Member since 1998.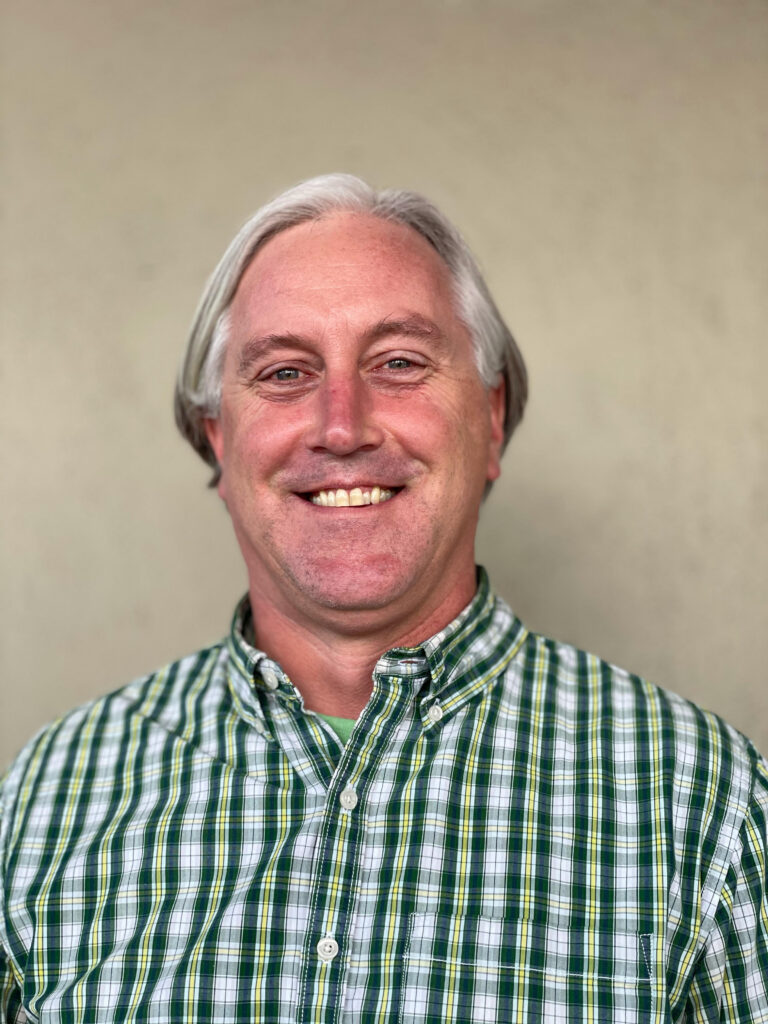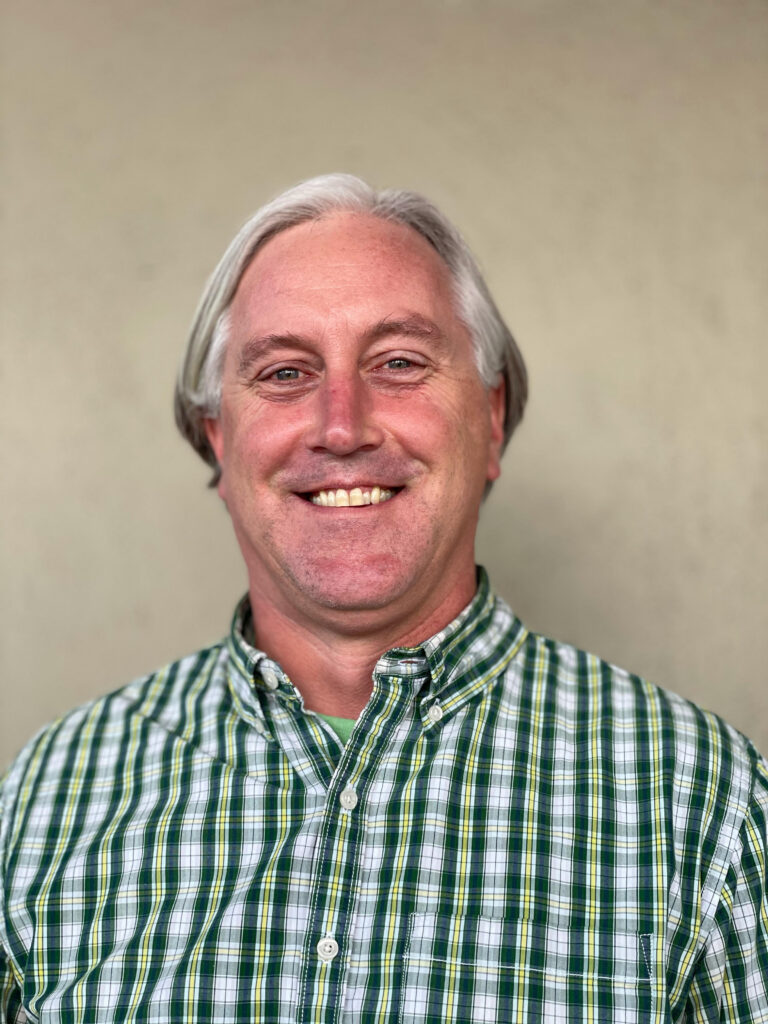 Sean Glackin
Trustee
Sean Glackin was raised outside of Philadelphia and spent his youth surfing, skiing and playing lacrosse. After graduating from Loyola University in Maryland with a B.B.A. in Finance, Sean traveled around Australia & Central America but decided the mountains in the west was where he wanted to be. The love of skiing brought Sean to Vail in 1995. Over the years Sean worked in food service for Vail and Copper, taught kayaking and guided backcountry trips on snowmobiles, rafts & whitewater kayaks. In 2002 Sean and his wife bought Alpine Kayak and then Mountain Quest in 2005 to form Alpine Quest Sports in Edwards, CO. This retail store has grown over the years to specialize in backcountry skiing, kayaking, rafting, stand up boards, and climbing.
In 2018 Sean and his wife became partners in Eagle Climbing & Fitness in Eagle, CO. Sean is on the board of the Glide Project, a local organization that provides avalanche awareness and education to Colorado youth. He sits on the Steering Committee for Gran Pacifica Resort in Nicaragua, where he has built a vacation home. In his free time Sean is on the river or ski touring with his family and travels a far to surf several times a year. Sean has two children in SSCV, Izzy is a full time Nordic skier and Colin is on the Big Mountain Team. Both kids also mountain bike as part of SSCV's Vail Junior Cycling program in the summer.
John Goss
Trustee
Born and raised in New England, John moved to Denver in 1995 from Connecticut for a job in banking and to ski the Rocky Mountains. He became a weekend warrior traveling to Vail every weekend for 20 years. In 2015, John moved to Vail full-time. John grew up skiing at Pat's Peak in New Hampshire and is passionate about all disciplines of skiing and the mountains.
John is employed by Alpine Bank as a relationship manager/commercial lender in the Vail office focused on real estate and business lending, and is active in the Vail community. He has over 30 years in banking and finance with roles in commercial and consumer lending, debt and equity investing, capital markets, mutual funds and private equity, with industry expertise in media, telecom, tech and commercial real estate lending and investing.
John has two teenage children, Jack and Kate who both learned to ski at age two at Vail, went through the Vail DEVO program and then transitioned to SSCV's Gravity Core, Future Stars, Carver Core and YSL racing programs.
John is also a PSIA certified ski instructor at Vail teaching both adult privates and the High Rockies children's program, a 20+ year Rocky Mountain Masters ski racer, a Cat-3 bike racer, and was a competitive mogul skier when he was younger. In addition to his passion for all things skiing and all things Vail, other interests include cycling, mountain biking, golf, fly fishing, hiking mountains, white water stand-up paddle boarding and kayaking.
John has a BS in Finance and Economics from New Hampshire College, an MBA in Finance from Rensselaer Polytechnic Institute, and was in the Chartered Financial Analyst Program. He holds Colorado real estate broker and national mortgage originator licenses.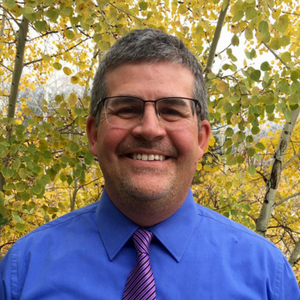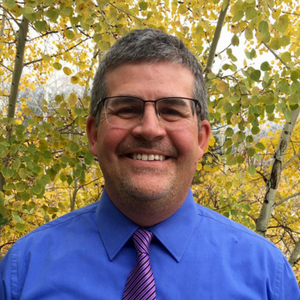 Wade Hill
Trustee and VSSA Principal
Wade Hill joined VSSA as principal in 2017 with 21 years of experience in Eagle County Schools. Wade was one of the original founders of Red Canyon High School, the alternative school for the district, where he has served as Principal for the last 13 years. Under his leadership the school grew from 65 students to 190 students and in 2011 he created World Academy the district's online/homeschooled program. Together both programs served over 220 students last year.
Wade moved to Colorado at a young age and grew up west of Colorado Springs, earning his Bachelor of Science in Cellular and Molecular Biology, and a minor in Chemistry from Fort Lewis College in Durango. He holds a Masters in Teaching from Colorado College in Colorado Springs and a Principal's license from Adams State College.
Wade currently lives in Gypsum with his wife Mitzi, an instructional leader at Red Hill Elementary, and his daughters, Sierra and Summer, both ECS students.
Wade's incredibly excited to join VSSA and has always been passionate about designing school programs that meet the needs of students with unique aspirations and goals, and VSSA is a perfect fit for that!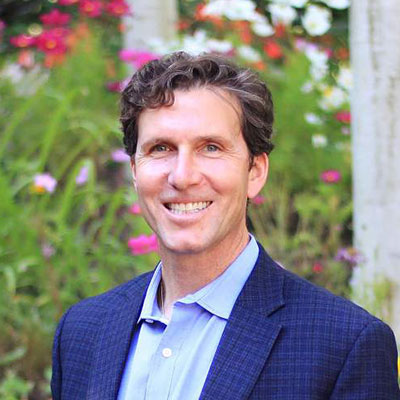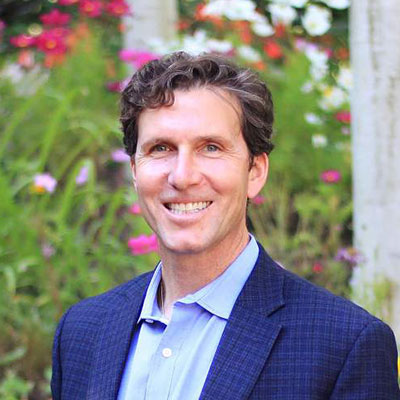 Mike Imhof
Trustee
Originally from Tacoma, Washington, Mike Imhof joined the Vail Valley Foundation in 2007 and had been serving as Senior Vice President overseeing operations, corporate sales and development, before being appointed President and CEO in November, 2015. Imhof came to Vail in 1997 when he joined Vail Resorts as a national sales manager. During his time at Vail Resorts, Imhof had responsibility for Strategic Alliance, Licensing & Trademarks and the front range pass sales and front range ticketing programs. Imhof now lives in Wolcott with his wife, Ellen, and two boys Michael and Miles.
Mike Imperi
Trustee and VMS Head of School
Mike Imperi
Trustee and VMS Head of School
Mike Imperi is distinguished by his lifelong passion for education combined with exemplary work in the arenas of international education, adventure travel and community service. He has taught grades seven through twelve in three states and two foreign countries and has served as the headmaster of two independent schools including Vail Mountain school, his current position. He has also summited Mount Kilimanjaro twice.
For 25 years, from Singapore to Boulder to Las Vegas, he's taught U.S. history, psychology, world culture, and government. In 2002 was a semifinalist for Disney USA Teacher of the Year. By then, he'd headed the history department of the Singapore American School, worked as the business manager of the largest high school in Florida, and built and managed a Montessori school in Boulder. Beyond the classroom, Mike has led hundreds of students and adults on international expeditions on five continents, including three-week camel safaris in India, Himalayan treks, and barge trips up Thai rivers.
In July of 2013, Mike became Head of Vail Mountain School. Since then, he and his team have implemented several initiatives to enrich the experience of the school's community including a new, state-of-the-art greenhouse classroom to be built during the summer of 2014. He prides himself on a leadership style characterized by a comfortable blend of honesty, transparency, and humor, mixed with a strong professional, decisive will. He also sits on the board of Roundup River Ranch and is a member of a consortium of local school leaders created by Eagle County Schools Superintendent, Jason Glass.
Mike and his wife, Kathimarie, raised their three daughters overseas and, as a family, participated in numerous community service projects in Asia and Africa.
TJ Johnson
Trustee
TJ Johnson's first job in the Vail Valley was as a Sports Illustrated photographer's assistant during the 1989 World Alpine Ski Championships. He had a round trip ticket back to NY for when the event was over, but ended up never leaving. After the Championships were concluded, Johnson started working for Vail Associates (now Vail Resorts) and continues to work for them today. After a lengthy career in Mountain Ops with Beaver Creek Ski Patrol, Johnson currently works in the VRI Information Systems department and manages a team of database computer programmers. His passion for the ski industry and for his family drives him to be very involved in this community where he has served on the Board of Directors for Eagle County Schools and is a current Vail Valley Soccer Club coach. He is married to Carol and has three children, Anabel (18), Tess (15) and Tommy (13). Tess is an SSCV Mogul and Vail Ski & Snowboard Academy alumna and member of the US Moguls Team.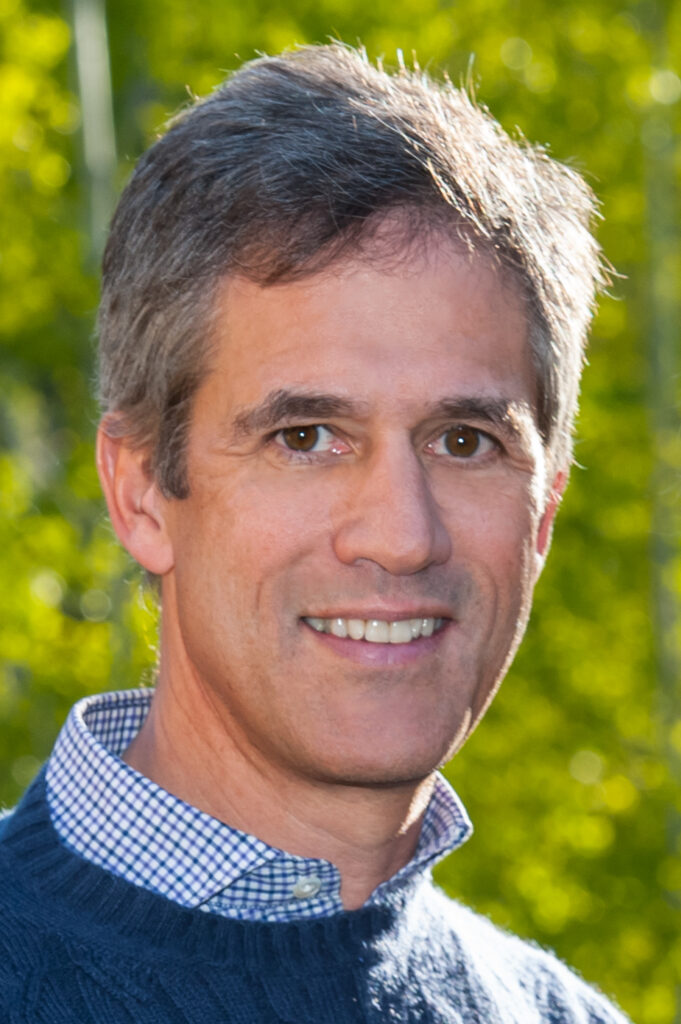 John Keane
Chairman and Trustee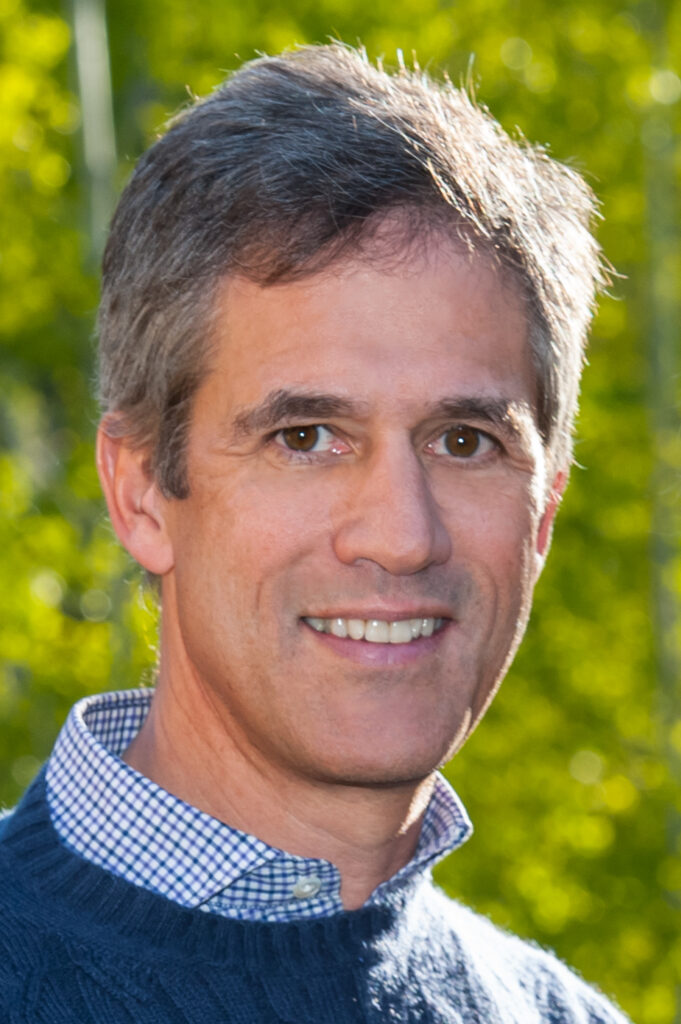 John Keane
Chairman and Trustee
John Keane, father of four alpine ski racers at Ski & Snowboard Club Vail, founded King Hill Capital in 2007 to invest in early stage companies that develop renewable energy or energy efficiency technologies. Prior to founding King Hill Capital, John had been an executive in the software industry for nearly 20 years. Most recently, he was founder and CEO of ArcStream Solutions, a wireless systems integration firm. Prior to founding ArcStream, he held various leadership positions at Keane, Inc., supporting the company's revenue growth from $60 million to $1.1 billion. John began his career in corporate finance at J.P. Morgan.
John currently serves on the board of Purpose Energy. He previously served on the board of Cleantech America (acquired by Meridian Energy), Design2Launch (acquired by Kodak), Keane (acquired by Caritor), Lightning Systems, RavenWindow, Stellaris, Sundolier, and Solar Sentry, and as a board observer at Albeo Technologies (acquired by GE Lighting) and Greentech Media (acquired by Wood Mackenzie).
John graduated from Harvard College and Harvard Business School.
Jeff Kirwood
Vice Chairman, Treasurer and Trustee
Jeff Kirwood
Vice Chairman, Treasurer and Trustee
Mr. Kirwood grew up in New England and attended the Green Mountain Valley School. He was a top junior ski racer and went on to Dartmouth College where he was Dartmouth Ski Team Captain in 1991. After Dartmouth, Jeff moved to Boulder, Colorado with his wife, Brenda, to work in the cable industry for HBO and TCI.
In 1998, the couple and firstborn, Clay, moved in order for Jeff to attend Harvard Business School followed by a short 2-year stint in Silicon Valley. The Kirwoods returned to Colorado, and Jeff worked for Liberty Media in Denver for 4 years. Jeff is the Founder and Executive Director of Aspen Grove Capital, LLC a family office investment management firm based in Avon, Colorado.Jeff and Brenda currently live in Vail. Two of their children, Clay and Kate are SSCV alumni and Nick is an SSCV athlete.
Jeff has served as a Board of Trustees Member at GMVS as well as SkiTAM. He enjoys skiing, mountain biking, golf, charitable cause and personal investing. He has been an SSCV Board of Trustees Member since 2008.
Dan Leever
Trustee
Dan Leever served as the Chief Executive Officer and President of Platform Specialty Products Corporation since 2013 until December 2015. Mr. Leever served as the Chief Executive Officer of MacDermid, Incorporated from 1990 to 2013 and MacDermid Group, Inc. From 1998 to 2013, Mr. Leever served as Chairman of MacDermid. From 1989 to 1990, he served as Senior Vice President and Chief Operating Officer of MacDermid. Mr. Leever joined MacDermid originally in 1972, where he worked in sales for 2 years before leaving and rejoining Macdermid Inc., in 1982 as a financial analyst. Mr. Leever serves as Chairman of MacDermid Group, Inc. He served as Vice Chairman of Platform Specialty Products Corporation since 2013 until December 2015 and served as its Director since October 31, 2013 until December 2015. He served as an Executive Director of MacDermid Incorporated since 1989. Mr. Leever attended Undergraduate school at Kansas State University and the Graduate school at the University of New Haven School.
Andy Littman
Club Counsel
Andy has 30 plus years of successful legal experience, including representing SSCV for more than a decade. He has won victories at the Colorado Supreme Court and Colorado Court of Appeals levels and has established a number of new legal precedents under Colorado law. His family has been actively involved with SSCV for almost two decades, including his daughter, Julia, skiing for the US Ski Team. Andy and his wife, Tina Nielsen, are longtime members of the Streeter Group, a 30 plus year group dedicated to supporting SSCV's athletes. Andy has also tirelessly promoted involvement of underprivileged and minority members of the Eagle County community in Ski & Snowboard Club Vail, including currently serving on the Club's Scholarship Committee and heading up SSCV's diversity initiative. Andy and his firm continue to provide ongoing pro bono legal services to SSCV, serving the Club in a multitude of areas. Finally, the Littman/Nielsen family have been members of the Vail community for more than 30 years. On any given day, you'll almost always find at least one of them out on the mountain.
Kaia Moritz
Trustee
Kaia is an alumna of SSCV and married to alum, Misha. She graduated from Dartmouth College in 1993, where she skied for the Big Green Ski Team before returning to Colorado. She worked for several years as a financial analyst at Founders Asset Management in Denver, before receiving an M.B.A. from the Daniels College of Business in 1999. She worked at Arthur Andersen as a business consultant and then at Borgen Invesment Group as an analyst.
Kaia and Misha have four daughters, three of whom are enthusiastic members of SSCV. In the community, she is a trustee at Vail Mountain School and sits on the board of The Borgen Family Foundation.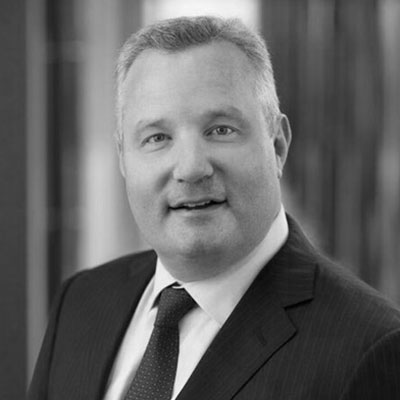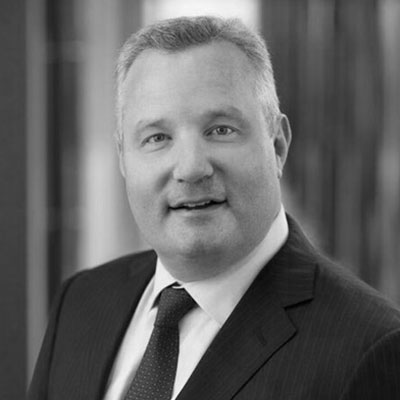 Eric Resnick
Trustee
Eric Resnick is Co-Founder and Chief Executive Officer of KSL Capital Partners, LLC (http://www.kslcapital.com), a $7 billion private equity fund with extensive experience in the ownership and active management of hotel, resort and leisure properties. He is actively involved in managing the fund's business including fundraising, acquisitions, and asset management.
Prior to KSL Capital Partners, he co-founded and was chief financial officer of KSL Resorts, a resort management company that managed Grand Wailea Resort and Spa, Arizona Biltmore Resort and Spa, La Quinta Resort and Club, La Costa Resort and Spa, and the Hotel del Coronado. Prior to forming KSL Resorts, he was Chief Financial Officer of a predecessor company, KSL Recreation, an investment and operating company partnered with Kohlberg Kravis Roberts & Co (KKR), joining the company in 2001. From 1996 to January 2001 he was a senior executive with Vail Resorts, where he served as Vice President, Strategic Planning and Investor Relations, and Treasurer. Prior to Vail, he was a consultant with McKinsey and Company.
He currently serves on the board of directors of the United States Ski and Snowboard Association (USSSA) and is Vice President of the Board of the USSSA Foundation. He is also a board member of the Vail Valley Foundation and Vail Mountain School. He is a former board member of the Denver Museum of Science and Nature and former founding board member of Rocketship, a nonprofit charter school operator. Eric is also a member of the board of directors of Whistler Blackcomb Holdings Inc., and is a member of The Real Estate Roundtable and the University Council of Cornell University. Mr. Resnick holds a B.A. with distinction in mathematics and economics (Phi Beta Kappa) from Cornell University.
Mr. Resnick is married with three children and resides in Vail and Denver, Colorado.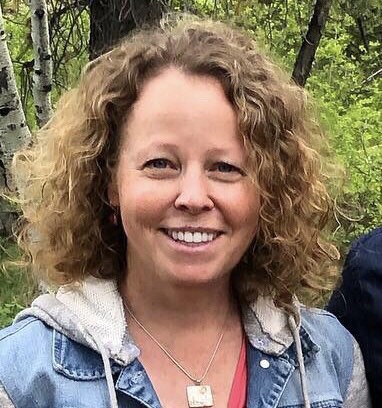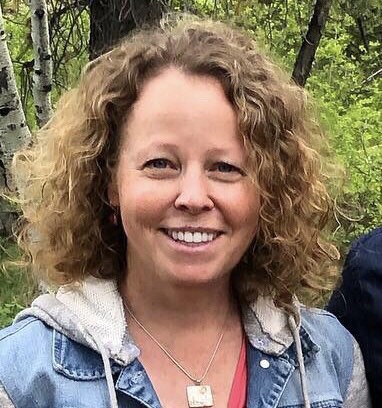 Amy Roberts
Trustee
Amy Roberts has focused her career in the outdoor recreation industry, serving in leadership roles in both for-profit and non-profit organizations.
Amy is currently senior director of Corporate Social Responsibility and Brand Impact for The North Face overseeing the brand's commitment to product environmental sustainability, legislative advocacy and philanthropy through The North Face Explore Fund.
Prior to joining the North Face, Amy served as Executive Director of Outdoor Industry Association, the outdoor industry's trade association comprised of 1300 members. OIA advocates on public lands and trade issues important to the outdoor industry and is the main sponsor of Outdoor Retailer, the national industry trade show held biannually in Denver.
Amy was previously the director of sustainability and a member of the executive leadership team at Mountain Equipment Co-op (MEC) where she guided the Canadian outdoor retailer's commitment to business and product sustainability and innovation.
Amy graduated from the University of Missouri with a degree in journalism and has worked for both print and broadcast news organizations as well as serving as press secretary for the governor of Idaho. She previously served on the boards of The Conservation Alliance, the Canadian Parks and Wilderness Society and the Sustainable Apparel Coalition.
Amy and her husband Craig have a daughter Molly who attends VMS and is a U16 alpine racer.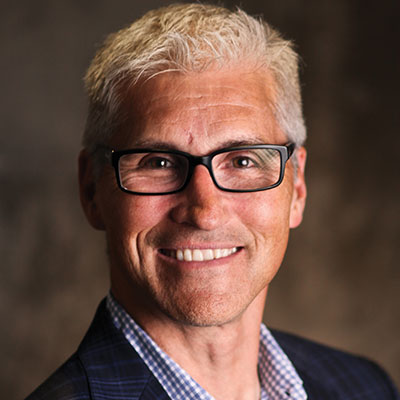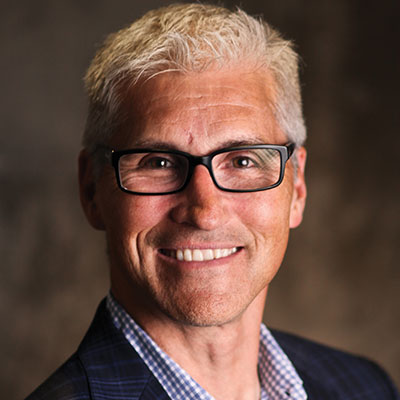 Tye Stockton
Trustee
In 1991, Tye Stockton, a former equity options trader on Wall Street for Bear Stearns, decided to trade his financial career for a new life in Vail; a place he had grown to love during his many trips to the Rocky Mountains. With his new "local" status, Tye quickly embraced the Colorado lifestyle and, in his free time, became an avid telemark skier, fly fisherman, mountain biker/hiker.
As the son of a general contractor in his native, Tallahassee, Florida, Tye soon found himself naturally driven toward the world of real estate. For over ten years, he managed commercial properties in the Vail Valley, including the Vail Professional Building and Cascade Crossings Center, In 2006, Tye brokered the sale of both buildings to the Vail Resorts Development Company, who now has the site slated for the proposed Ever Vail project. Among the sea of local realtors, Tye stands out not only as a dedicated professional, but as someone who engages with people and makes the business of real estate enjoyable, informative and effortless for his clients. With nearly $1 billion in real estate sales between 2005-2015, and recognition as the #1 producing broker in Vail for six (6) straight years, Tye has proven himself as a true market leader and local real estate professional. Tye has been a consistent guest panelist for Sotheby's International Realty at its Global Network events, and is a frequent contributor to Forbes Magazine, The Wall Street Journal, The New York Times and Barron's on the topic of luxury real estate. He currently represents the Vail Resorts Development Company as the lead listing agent for the new Ritz Carlton Residences-Vail, and has the additional privilege of representing approximately $175 million of privately-owned, luxury, real estate properties in the Vail Valley.
He met his wife, Brielle, in Vail in 1997 and they were married on Jekyll Island, GA, in 2001. They have two boys, Zachary and Ryan. Ryan is currently a SSCV Freestyle Mogul athlete.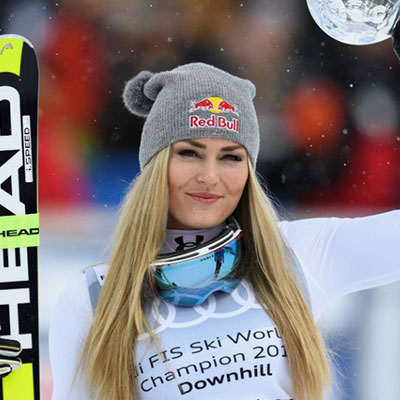 Lindsey Vonn
Honorary Trustee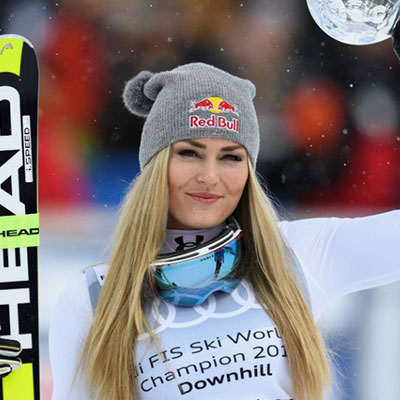 Lindsey Vonn
Honorary Trustee
Known as the most successful female ski racer in American history - and quickly gaining on "all time" status - Lindsey Vonn is one of the few world-class, four-event ski racers. She is the only American woman to ever capture downhill gold at the Olympics and the only American woman with four World Cup overall titles. Six weeks after she turned 20, Vonn (then Kildow) produced her first World Cup victory in Lake Louise, Alberta. She has since captured a U.S. record 59 World Cup wins. In addition to her 2010 Olympic downhill gold and super G bronze, she holds five World Championship medals, including double gold in 2009.
Vonn commuted to Vail for a couple of years before the Kildow family moved to Vail in the late Nineties. En route to the World Cup, she excelled at every level – Junior Olympics, Trofeo Topolino, Whistler Cup (kids 11-14), Junior Worlds, NorAms and Europa Cup.
Todd Wallis
Secretary and Trustee
Todd Wallis
Secretary and Trustee
Todd and his family moved from the Silicon Valley to Vail in 2012. Before moving to Vail, Todd was a Senior Vice President of worldwide sales at a Denver-based software company and previously held management positions at Cisco Systems, Lucent Technologies, and AT&T. Todd currently serves as the Central Region Director at the Center for Creative Leadership in Colorado Springs, a nonprofit higher education institution focusing on leadership development for organizations worldwide.
Todd holds multiple degrees including a Master's in Information Systems from the University of San Francisco, a Master's in Telecommunications Management from Golden Gate University, an MBA from the University of Phoenix, and a bachelor's degree from the University of Arizona. He was also a 10-year adjunct professor (GGU) and is a private pilot.
Todd strives to be out on the Vail Valley trails running, skiing, hiking or mountain biking. He and his wife Cynthia can also be found cheering on their VSSA alumnus/SSCV son who competes in park & pipe or supporting their young daughter who is an aspiring dancer.