VSSA was founded in 2007 through an academic partnership between Ski & Snowboard Club Vail (SSCV) and Eagle County Schools (ECS) to provide full-time SSCV athletes access to a fully accredited and certified college preparatory school. VSSA, the first public ski and snowboard academy in the US, has approximately 225 students in grades 5-12.
VSSA is located in Minturn, Colorado just 10 miles from SSCV's Golden Peak base area and Clubhouse and is adjacent to SSCV's Nordic training area and dryland facility at the Minturn Fitness Center.
Certain photos on this page are courtesy of Samantha Lathram.
VSSA provides a rigorous secondary and college preparatory academic program while supporting the athletic and personal goals of our students. In partnership with SSCV and ECS, VSSA facilitates the attainment of our students' dreams by offering challenging academics, flexible scheduling, and individualized attention.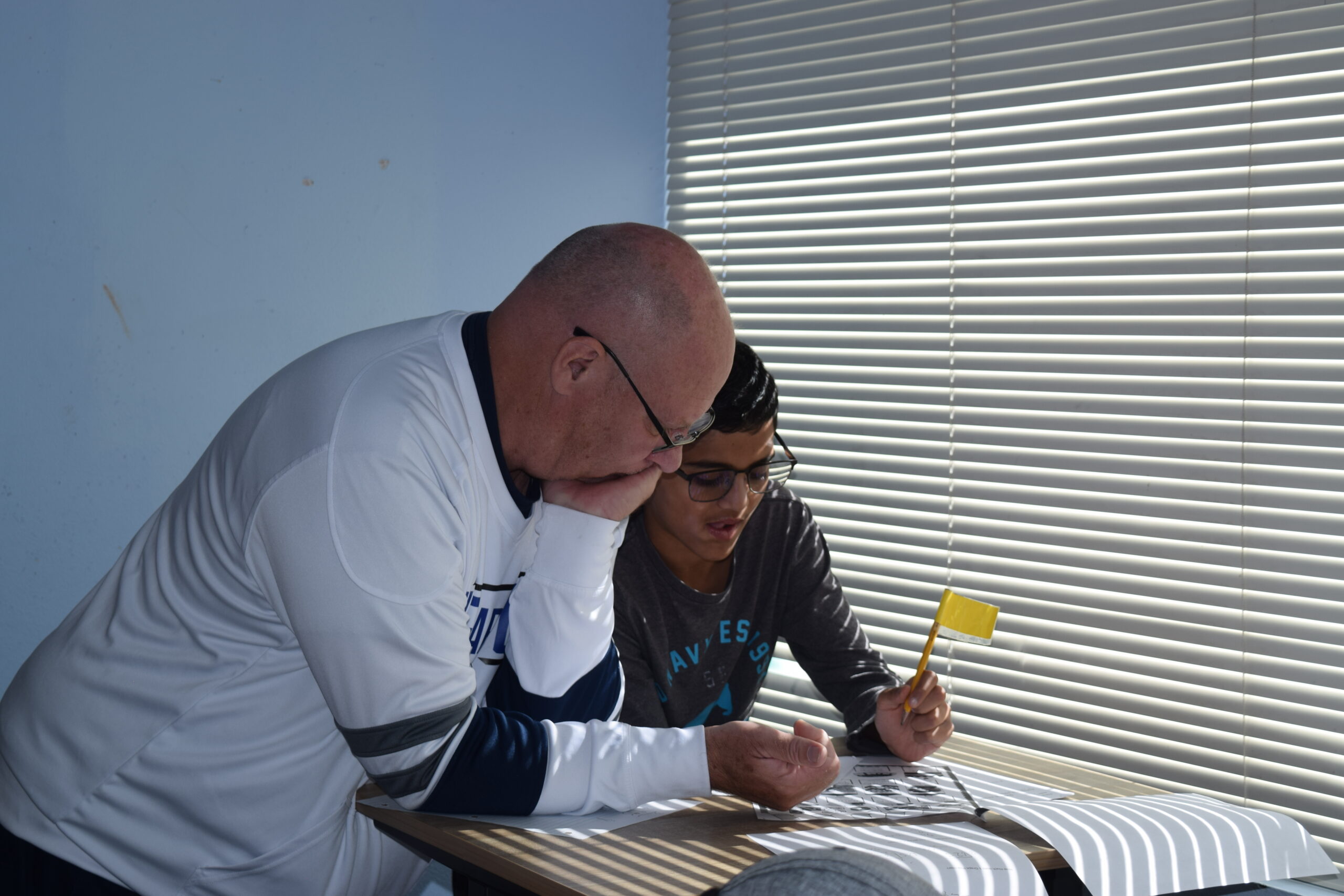 SSCV Financial Aid
As a public school, VSSA greatly increases the financial accessibility of its students to an integrated full-time athletic and academic solution. This accessibility is further supported by financial aid made available by SSCV to cover up to 75% of SSCV athletic program fees based on financial need. Click here for details, including the financial aid application process and related deadlines.
Balancing Academics & Athletics
VSSA is uniquely positioned to enable students to pursue their athletic dreams without compromising academics utilizing the many resources available through ECS and VSSA along with utilizing SSCV Academic Coaches who supplement the VSSA teaching staff.
Graduation Requirements
VSSA graduation requirements are set by the ECS school board. Close attention is given to NCAA requirements when a VSSA student-athlete is interested in competing athletically at the college level. 25 credits are required for graduation, with a minimum in certain areas. Students meeting certain requirements may graduate with a college prep diploma (recognized by ECS).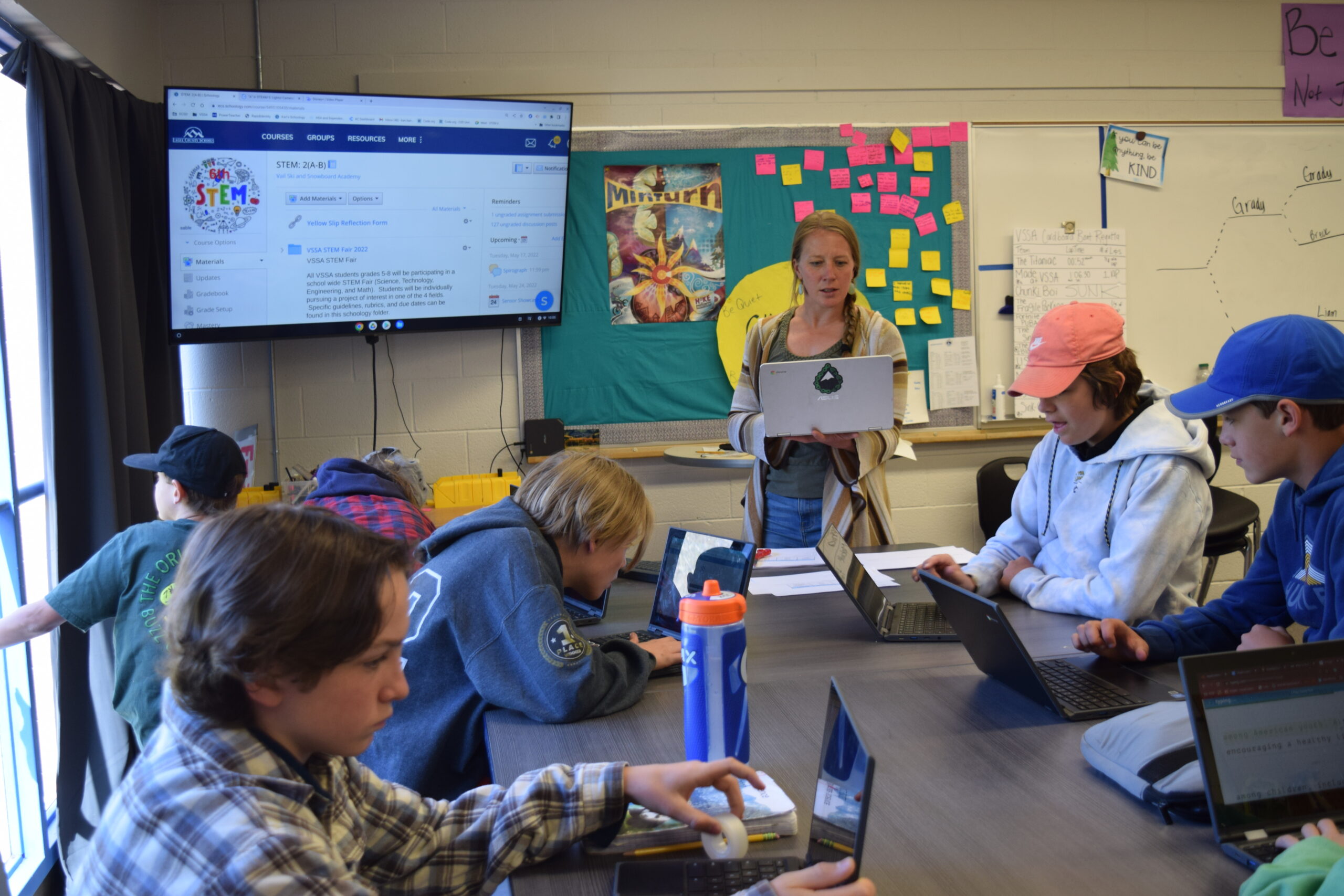 Professional Development
VSSA staff gather as a professional learning community (PLC) on a regular basis throughout the academic year to share expertise, and work collaboratively to improve teaching skills and the academic performance of students.
Student Support
Student support takes on many forms at VSSA.
Curriculum Highlights
The VSSA curriculum includes STEM, Spanish, Art, Advanced Placement, Dual Enrollment, Independent Study, Workplace Experience, Seminar with an advisory component, upper school Study Hall, and elective classes, dependent on grade level and, in certain cases, space availability. VSSA students undergo placement testing in Math and Spanish to determine the most appropriate academic level for them to thrive and grow.  There is also the possibility for competency based grade placement in grades 6-8 across all subjects based on VSSA established criteria.
Beyond the Traditional Classroom Setting
VSSA provides opportunities for students to take part in a number of community building initiatives, extra-curricular activities and middle school and high school sports including those listed below.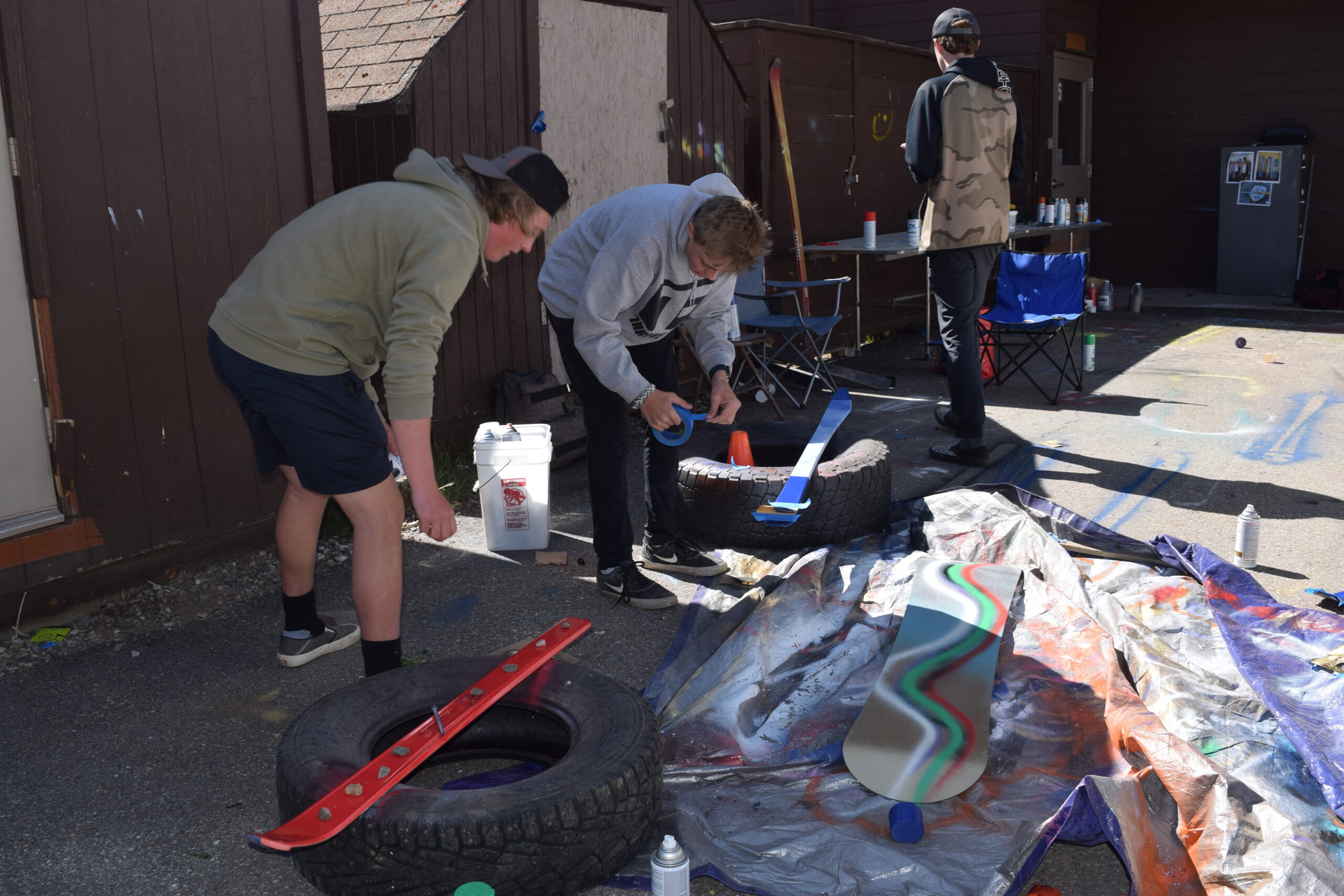 Calendar & Bell Schedule
Academically VSSA has two semester grading periods. Athletically VSSA has three trimesters.  During the second trimester (early November through early May), VSSA reduces students' course load by removing an elective and shortening the length of Seminar.
During the second trimester:
classes are held on Tuesday through Friday afternoons rather than full day and extend later

training is held midweek mornings as calendared by SSCV (other than Monday which is a full academic day all year long)
See below for schedule details.
2022-2023 VSSA Annual Calendar
2022-2023 VSSA Bell Schedule
The VSSA calendar provides time off throughout the school year to allow for periodization of academics and athletics to best support maximizing performance in the classroom and on the hill.
Athletics
VSSA Training Table
The lunch program offered at VSSA provides our young and developing student-athletes with the opportunity to get a balanced meal after long mornings of hard training on the mountain and throughout the entire school year. Proper nutrition not only begins the rebuilding process of muscles, but also replenishes energy stores and provides fuel for the brain to excel through the academic part of the day. Food is provided by a professional chef at a reasonable cost.
Next Steps for VSSA Alumni
VSSA students have gone on to compete in the Olympics and XGames and pursue their careers with the US Freeski, Freestyle, Alpine and Snowboard Teams. VSSA students have also been accepted at competitive colleges and universities where alpine and Nordic athletes may continue to compete in their sport at the NCAA or USCSA level and other snow sport athletes may participate on club teams or with nearby ski and snowboard clubs.
For the 2010-22 season, forty-one SSCV former athletes were NCAA collegiate snow sports athletes (of which fourteen are former VSSA students). 
In May 2022, twenty-three SSCV current and former athletes were nominated to US Ski & Snowboard Association national teams for 2022-23 (of which three are current VSSA students and eleven are former VSSA students).
VSSA Colleges & Universities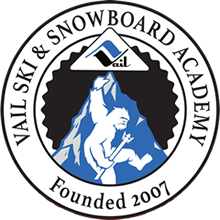 "VSSA fosters an environment where student-athletes develop life skills, such as responsibility, accountability and time management- three skills not only needed as an athlete but to succeed in the real world."

– Parent of two VSSA Alpine Athletes
"We are very impressed with the high level of academics that are offered at VSSA. The Academic Coaches are essential to our children's success when they are traveling and competing."

– Parents of one VSSA Snowboard Athlete and one VSSA Snowboard Alumna
"VSSA has been an outstanding experience for my son. The small classes, involved teachers, flexible schedule, and academic coaches offered my son a great education providing opportunities for him to be successful on and off the mountain. As a senior at VSSA, we felt very lucky to have a school counselor who was excellent at guiding him through the college selection process. VSSA has been an incredible education and experience for my son."

-Parent of a VSSA Freeski Alumnus
"Having come from a traditional school environment we have been very impressed with the ability of the VSSA staff to provide an environment where our children can achieve success athletically as well as academically. The tight integration, strong support structure, and creative scheduling of the school and athletic components have been essential to our boys gaining strong standardized test results and maintaining solid GPAs while reaching their goals in skiing."

-Parents of two VSSA alpine athletes
"Our sons have thrived at VSSA. The class sizes are small and the students are able to foster close, collaborative relationships with their teachers. In the winter, when they are on the road, this is critical to their academic success. The emphasis on academics at VSSA is important to our family and we have been continually impressed."

– Parents of two VSSA Nordic athletes