Ski & Snowboard Club Vail (SSCV) U10, U12 and U14 alpine athletes kicked off their technical season with four GS races on Beaver Creek's Bear Trap Saturday and Sunday. The Bolle Age Class Races were attended by athletes from Telluride, Crested Butte and Aspen, in addition to Vail. Racers came from as far as northern Idaho.
The hill featured a vertical drop of 207 meters, which made for a challenging course for many of the 186 athletes.
"Course conditions were overall very good considering we just had three days of snow amounting to 16-18 inches, so the surface was really good," Race Director PJ Jenick said on Saturday. "Thanks an awful lot to Beaver Creek, the groomers and Beaver Creek Race Crew for a first-class job."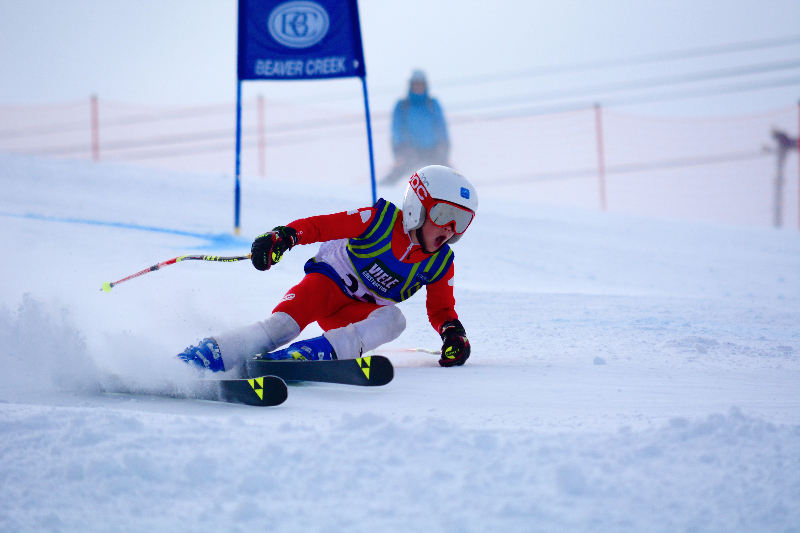 The start arena resembled that of a World Cup race with a full tent and start facade, which is pretty special for these young athletes.
On Saturday, SSCV athletes swept the overall podium in all four races. In the girls' event, Bayli McSpadden took home top honors with a pair of decisive wins over Emma Resnick and Sophia Lehmann in Race 1 and Riza Pykkonen and Tayor Hoyt in Race 2. On the boys' side, Samuel Packer squeaked out Will Bettenhausen and Grant Tanner in the first race. In the second race, Sebastian Kohlhofer laid down the fastest time ahead of Packer and Bettenhausen.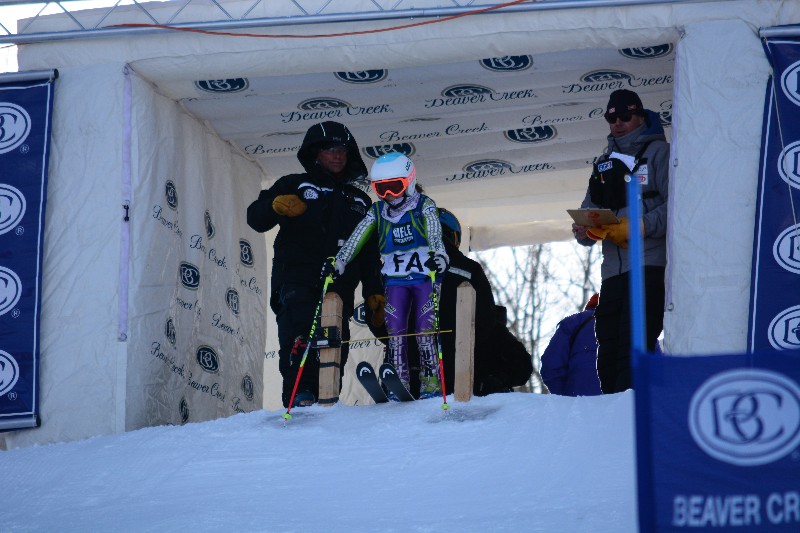 "Beaver Creek Race Crew puts on a really top-notch event," said SSCV Alpine Director Karen Ghent. "It's great to be able to work with such a professional crew. The conditions were great, and the kids were handling the terrain really well."
Snow swept in on the Sunday, which softened up course conditions for a second pair of GS races. SSCV again claimed all the top spots with some familiar faces on the podium.
"We woke up to some light, fresh snow on top of a perfectly groomed surface, which didn't present any issues for our maintenance crew and coaching staff," said Jenick. "The course held up really well."
The race was seeded based on the results from a day earlier, rather than just a random computer draw.
"That is an experiment in the division and it is working quite well," Jenick said. "Most people are becoming aware and accepting of it. … It makes the whole field a little more competitive and definitely an interesting result."
McSpadden finished .89 seconds ahead of runner-up Resnick, who was followed closely by Kate Emma Burns. In the boys' race, Kohlhofer picked up another win followed by Nick Kirwood and Hunter Roach. The fourth and final race of the weekend saw some shakeup on the girls' side with Burns claiming the top spot ahead of Hoyt and McSpadden. For the boys, it was Kohlhofer, Kirwood and Packer in that order.
CLICK: ALL RESULTS CAN BE FOUND AT USSA LIVE TIMING
Special thanks to Brian Ogawa for the images.