Dear Ski & Snowboard Club Vail Members and Friends,
We have reached another important milestone in the Golden Peak Expansion. With your support of the project, we hope to be able to move forward with this critical addition to our training space on Vail Mountain.
There will be a public meeting held by the U.S. Forest Service on Tuesday, April 10 from 4:30-6:30 p.m. at the Holy Cross Office (known as the Ranger Station), 24747 US Highway 24, Minturn (immediately off I-70 at the Minturn exit).
The process is now in the hands of the U.S. Forest Service, and we understand there may be concerns expressed and resistance from some members of the Vail Homeowners Association. An important part of the Forest Service's procedure is weighing the various public opinions among members of the community. This public forum serves as your opportunity to express your support for the project.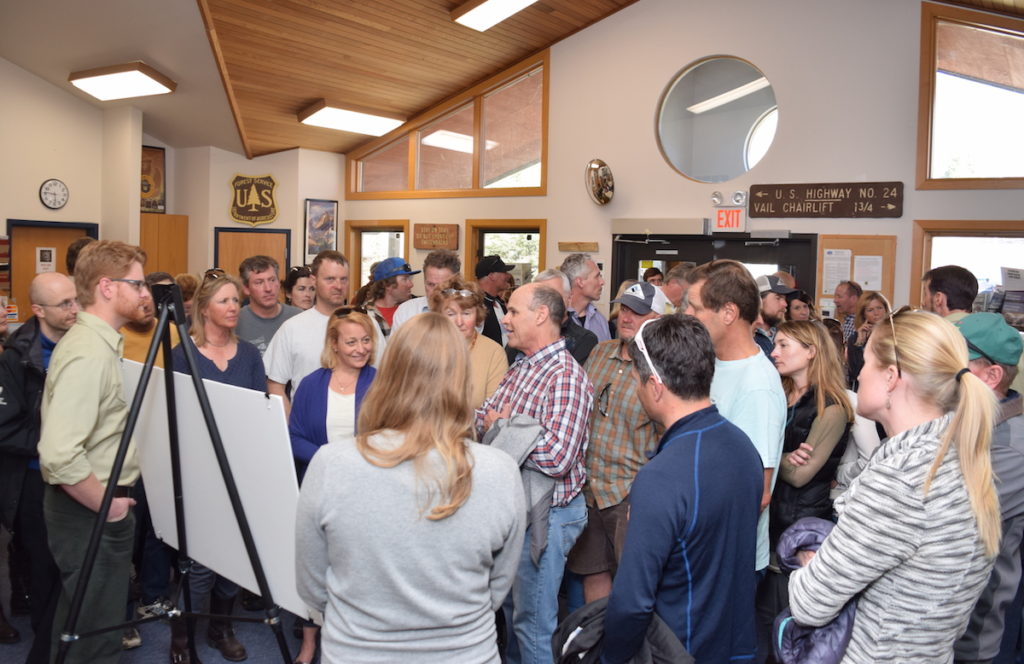 At the previous meeting, which took place in April of last year, there was tremendous attendance and community support in favor of the project. This presence does make a difference! The Forest Service wants to hear from you, and this is your opportunity to make your voice heard!
As most members are aware, the number of athletes in the club has grown dramatically over the years, and with Vail Resorts' utilization of Main Arena for events (notably the Burton U.S. Open), there is an acute need for additional training space. The most important components of the planned development include a surface lift located above the terrain park at the Chair 6 mid-station to the top of Golden Peak with two trails on either side of approximately 180 vertical meters and 60 meters in width. One trail will have a connector to link to the top of the current giant slalom start. There is a third trail planned off the top, which can be later developed, but the two trails immediately adjacent to the proposed lift will make a dramatic difference in training quality.
During periods of higher congestion there is a demonstrated need for additional training space, which would be beneficial in providing a safer training environment, especially for our younger athletes. There is widely recognized benefit in having a quick turnaround where the lift is exactly the length of the training courses. The additional lift and trails at a higher elevation (roughly 9,300-10,000 feet above sea level) will provide greater certainty of early season training and allow our athletes to train here at Vail later in the season, which could have a positive impact on reducing costs of ski camps.
Our plan is to have optimal density of snowmaking to take full advantage of the windows of opportunity with temperatures conducive to early season snowmaking. Also in the plans is a dedicated moguls venue, which will make a real difference to our freestyle program. This would allow us to move our training from the current Cookshack trail to Golden Peak.
We urge all of you who possibly can to attend this informational meeting in support of SSCV and the Golden Peak improvement project to join us at the Forest Service building on Tuesday. Your participation will make a difference! Although there are obviously members of the Vail Homeowners Association with concerns regarding this project, we have many members who are residents and supportive. Of all our important initiatives this is one that carries great weight in providing better programming "for the kids!"
We thank you in advance for your support. For more information about the project, please read the Forest Service project documents.
With Appreciation,
Kirk Dwyer
Executive Director
Ski and Snowboard Club Vail