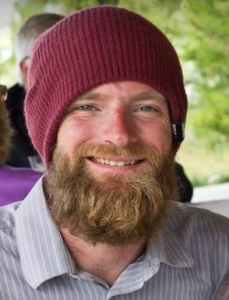 Ski & Snowboard Club Vail is pleased to announce the hire of Ronnie Barr as Head Coach of the snowboard park and pipe program.
Barr hails from Bernards Township, New Jersey and joins the club with more than 16 years of experience coaching snowboarding.
In 2003, Barr moved to Breckenridge, where he spent six years with the Breckenridge Ski & Ride School as a staff trainer and Head Coach of freestyle programs, such as the Rocky Mountain park and pipe camp. He then spent two years working privately with high-level snowboard athletes from around the world, including Olympians and professionals from the United States, Canada and Japan.
After developing a freestyle program in Grand Targhee, Wyoming, Barr spent the last five years with Woodward Copper first as a coach, then becoming Head Coach and lead trainer, logging more than 200 days on snow every year. He also works with AASI – RM – PSIA as a divisional trainer and examiner for snowboard and children's certifications.
In the summertime, Ronnie can be found on the golf course with his two boys or finding beautiful places to hike and take photos with his wife.
"Ronnie is extremely experienced in working with kids and educating coaches," said SSCV Snowboard Program Director Chris Laske. "Not only does he teach coaching education classes, but he does an exceptional job demonstrating what he teaches when working with kids. He has the knowledge to help the program succeed, and I am more than thrilled to have him on our team."
In accepting the position at SSCV, Barr hopes to help the club maintain a reputation as one of the best training programs in the world for athletes of any age.
"I'm so excited to join SSCV and do everything I can for the athletes and staff of this amazing program," said Barr.