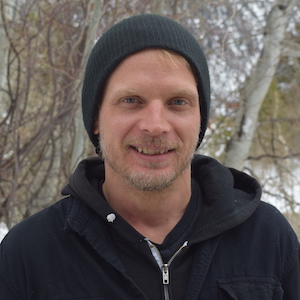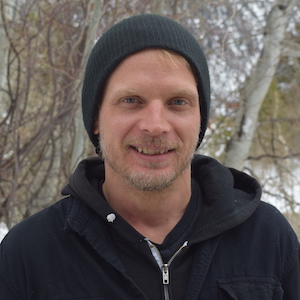 Rob Bak
Snowboard Park & Pipe Coach
Rob went skiing only one time in his life growing up in Michigan. He later saw people snowboarding which was enough to get him hooked! He never skied again. Later that winter he was so anxious to give snowboarding a try that he screwed an old pair of hiking boots onto a skateboard deck. When he moved to Vail in 1996 he told his friends to "look for me in the magazines" And that is exactly what he did.
10 years ago Rob began coaching part time for SSCV, he took a few years off to continue pursuing his professional snowboarding career and dive into his company, Colorado Skateboards. He jumped back into coaching a few years ago and has since earned his Level 100 and 200 coaching certifications. Rob's passion for snowboarding drives his skateboard business and ability to inspire young athletes.
Rob looks forward to the season, "I want to accomplish helping the kids to understand what it means to always do their best and try their hardest, but never ever be 'better' than someone else. I look forward to developing snowboarding skills that last a lifetime." he believes wholeheartedly that his experiences in the skateboarding, snowboarding, and Vail community has helped him build the necessary skills to be a successful, impactful coach that will continue to positively influence his athletes.
Ronnie Barr
Snowboard Park & Pipe Head Coach
Ronnie Barr is excited to begin his third season with SSCV as the head coach of the Park and Pipe Program. Ronnie grew up in Basking Ridge, NJ where he played golf for Ridge High School. Classes at Colorado Mountain College brought Ronnie west, where he chose to focus his career on snowboard education.
Ronnie's sixteen years of coaching bring a unique depth of experience to SSCV. Ronnie began as a snowboard instructor at Breckenridge where he ultimately served as a head coach, lead trainer, supervisor, and training coordinator, also spending time on the terrain park crew. Other past experiences include, USASA private coaching and 5 years of program development at Woodward Copper. Ronnie spent four years with AASI-PSIA as a Rocky Mountain Division Trainer and examiner and was part of the Rocky Mountain Snowboard Team from 2015-2019. Ronnie's other credentials include: USSA/USASA level 200 certifications and AASI (level 3 certification, Freestyle level 3, Children's Specialist trainer/examiner, and Snowboard trainer/examiner.)
Ronnie looks forward to the growth he anticipates in SSCV's young snowboarders as SSCV continues to improve our facilities and strive to be the best Snowboard program in the world. Ronnie draws from the experiences of riding and competing with some of the best snowboarders in the world in his work with young snowboarders. He looks forward to the opportunities to help SSCV athletes develop their own path through snowboarding and life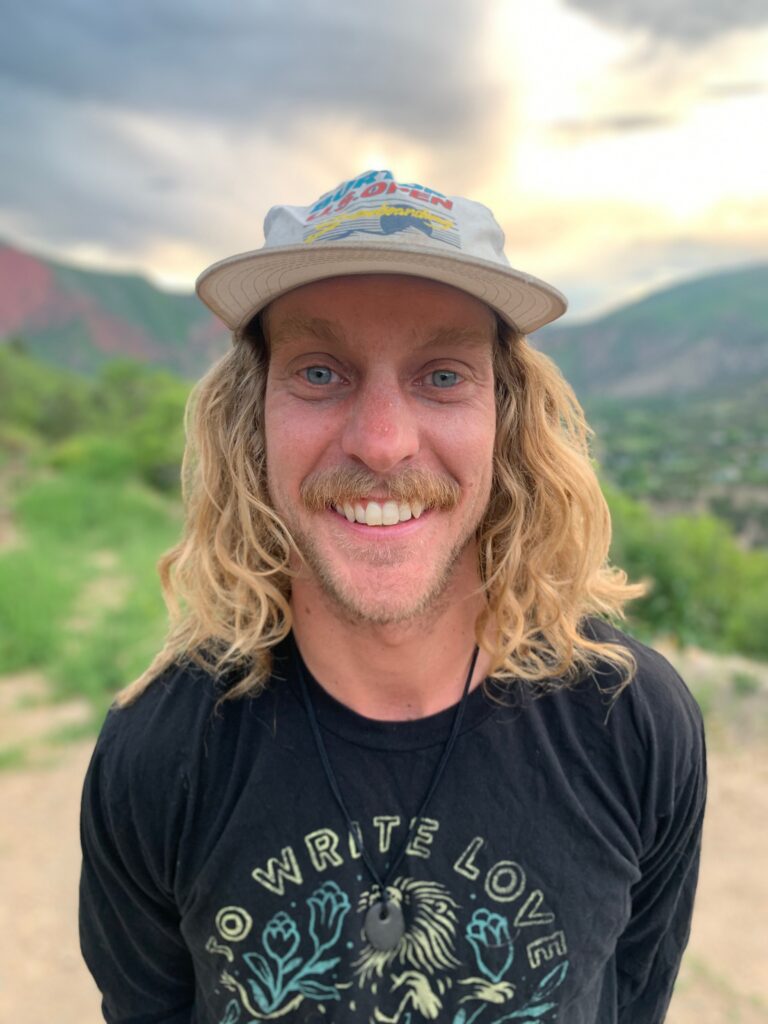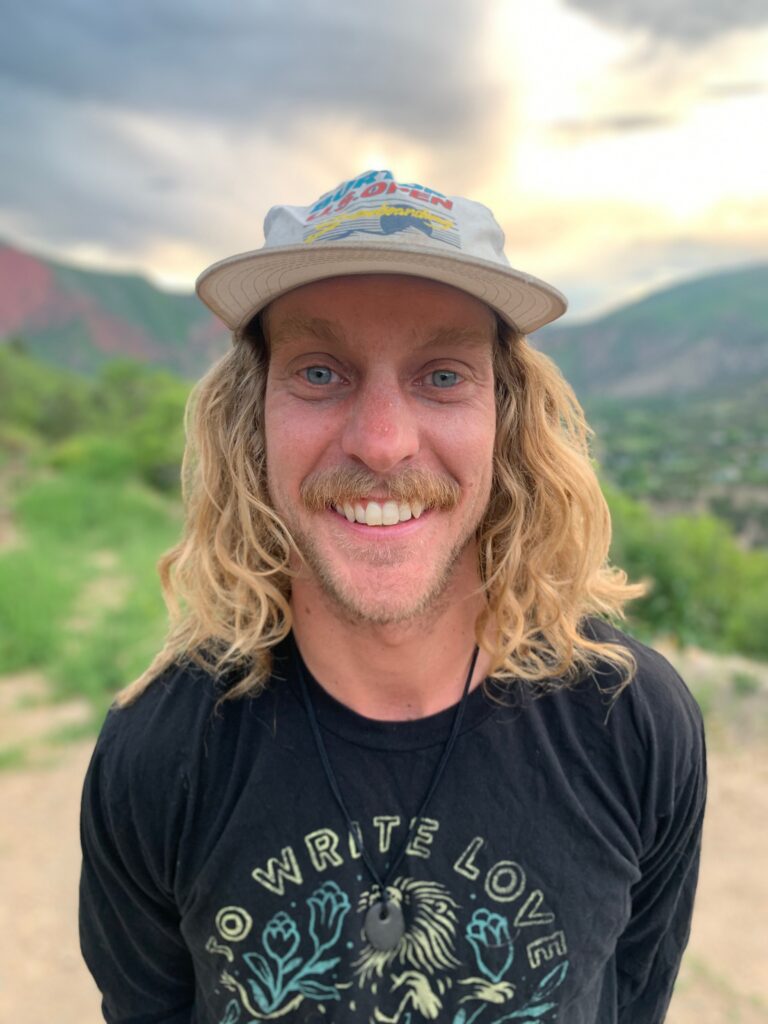 Dylan Kobriger
Mini Shred Head Coach
At Alpine Valley in Wisconsin, Dylan grew up skiing with his family, although he was quickly drawn to snowboarding. The first snowboard lesson he ever took was horrible! The instructor was checked out and gave little instruction - naturally, young Dylan also checked out of that season very quickly even though he loved the sport. This experience has built Dylan's coaching to a high level. The memory of that first lesson sticks with him, inspiring him to always keep it fun, build relationships, and stay engaged with each athlete.
About 10 years ago he started working with youth mentorship programs and coaching, which has led him to many freestyle-focused camps at Liberty Snowflex Center in Virginia, Mammoth, California and Park City, Utah. Dylan has earned an AASI Level 2, AASI Freestyle Specialist and Children's Specialist, PSIA Level 1, and USASA Level 100.
His vision is to see coaching conversations progress from "getting back up when we fall on snow" to "getting back up when life knocks us down." We are in the business of developing leaders, so I want to see coaching that excels past pushing these kids to be the best athletes they can be, to becoming the best people they can be. So that when they leave our program, they aren't just an elite level athlete, but an excelling member of society that is a positive force of leadership in their local community.
Kevin Sundheim
Snowboard Freeride Coach
My First memory of skiing I was around 5 years old. Sliding down a very small hill side at McIntyre Ski area in Manchester, NH. I tried my hardest to make a pizza with my skis as my baby sitter held me up. The next time I was at a Ski area I was 10 and my brother and we took our first snowboard lesson together. I then joined our schools ski club and was hooked on sliding slide ways after that.
I attend Pinkerton Academy in Derry, NH for high school. I then went on to receive a Bachelors Degree of Science in Adventure Education at Plymouth State University. I Spend all of my free time in both high school and college in the winters either working as a snowboard instructor or riding Loon Mountain Park
I first started instructing in 2004 at a small mountain in NH called Pats Peak. Sense then I have instructed at many resorts and volunteered at adaptive ski schools both in NH and Colorado. Before coming to SSCV I worked at Woodward Copper for many years where I received my AASI Level III, PISA Level I and AASI FreeStyle II. Sense joining SSCV I have received my USASA level I and FIS License.
I hope to spread and share my joy for snowboarding while encourage the growth of courage and confidence in our athletes here at SSCV. I look forward to growing my self and furthering my careers an a freestyle snowboard coach here as SSCV.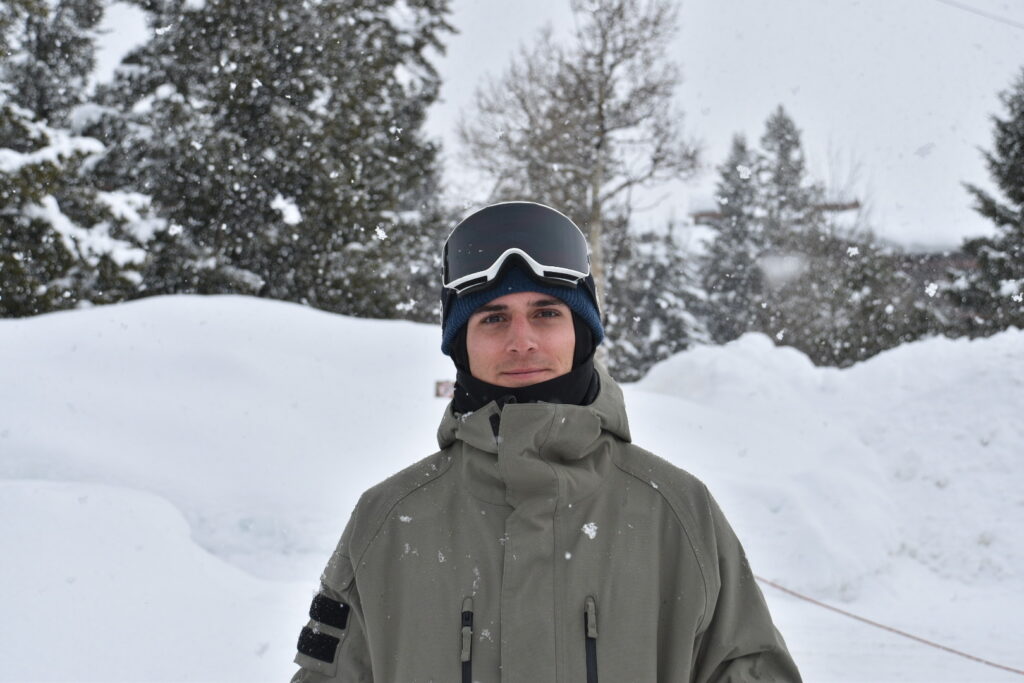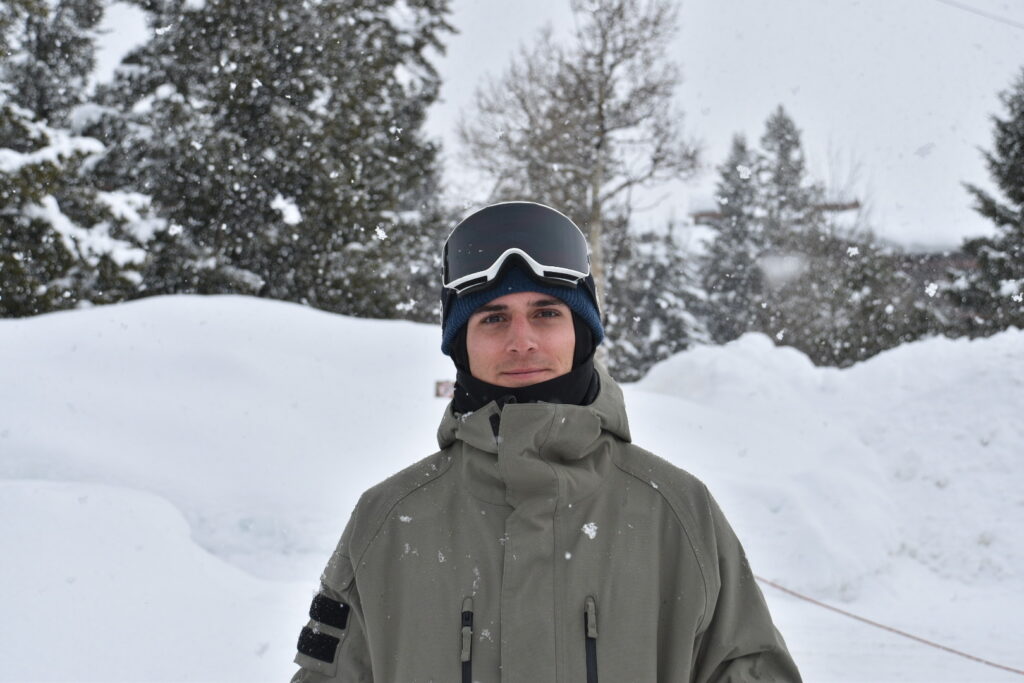 Andy Weber
Snowboard & Freeski Strength & Conditioning Coach and Snowboard Park & Pipe Coach
Andy Weber went snowboarding for the first time on Sugar Mountain, North Carolina, with a group of his middle school peers. After a rough first ride, he tried again years later and filled his favorite high school memories snowboarding with his buddies. He grew up riding in the sun by day and under the lights by night.
Andy graduated from the University of Tennessee in 2015, where he received a degree in kinesiology. Following graduation he moved to Copper Mountain, where he worked as a Woodward Coach. His journey to Colorado led him to Ski and Snowboard Club Vail in March of 2019. Even though being a snowboard coach is not the job from his childhood dreams, he believes he has his dream job. He shares the sport that he loves with some of the "raddest" kids he has ever met.
His goal has always been to mold athletes into great snowboarders, but use the sport to cultivate a program that molds his kids into greater people. Andy holds a AASI Level 1 certification and a USASA Level 200 certification.
Chris Pappas
Snowboard Coach
Chris Pappas
Snowboard Coach
Hometown - Boulder
Chris's earlier experience snowboarding was trying to hike up Eldora Mountain (Boulder County, CO) with an early version of a snowboard - at the time Ski Patrol did not take kindly to his passion. He spent many hours snowboarding on the sled hills in Boulder.
Chris graduated from Boulder High School (Boulder, CO). During this time he was very active in gymnastics.
He was an early pioneer in competitive snowboarding, including being the first snowboarder to land a flip in a half pipe! He has many top results from his years of competing. In 1986, Chris was the first Snowboard Instructor at Jackson Hole (Teton Village, WY). Previously, Chris coached at Woodward Copper, and has been involved with the development of many top professionals including Olympic competitors. Chris also holds a Level III AASI certification.
Chris is excited for the opportunity to work at SSCV and to continue to develop athletes to their full potential. His growth and learning in the sport never ends and he looks forward to bringing that knowledge to his athletes.
Lucas Hafer
Snowboard Coach
Lucas's earliest on snow would be 6 years old, sending it down the magic carpet on skis at Squaw Valley. His first ever snowboarding experience was to be around 11 years old at China Peak, formerly known as Sierra Summit, just outside of Fresno, CA. He graduated from Atascadero High school, and got his associates in business from Cuesta College, and received his wilderness EMT training certification from Montana State.
Lucas has been in the snowsport industry for 8 years with a total of 10 winter seasons. He is a fully certified snowboard instructor in the AASI teaching system plus has child specialist, freestyle, and adaptive certifications. Lucas also has a Level 100 certification. This will be his 6th season coaching, with previous experience coaching for Beaver Creeks Beavo program, in Australia for Perisher, and recently coached for the High Performance Crew at Cardrona in New Zealand. Lucas's hope is to accomplish a successful and safe winter season with my team. He is looking forward to fresh pow and progressing my team's riding to the next level. Lucas has been fortunate in being able to have snowboarded/coached in many countries, and hopes to make an impact with all young SSCV athletes through sharing the knowledge he's learned from these experiences.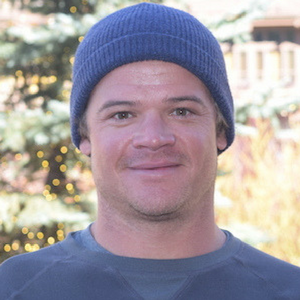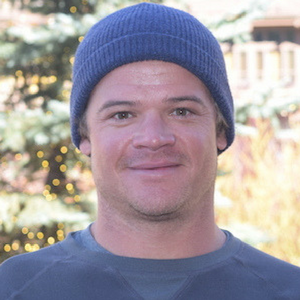 Chris Laske
Freeski & Snowboard Program Director
Added to the Snowboard coaching staff in 2015, Chris Laske hails from Brighton, Michigan, where he has spent winters as a professional Snowboard Coach and owns and operates a successful wakeboard school in the summers. He is also an experienced trampoline coach and world champion professional wakeboarder himself. Chris is most noted for working with pro rider Kyle Mack, who won the gold medal in slopestyle at the Burton US Open at Vail this past season.
Writing of his motivations as a coach Chris states: "Nothing feels better than to watch a student achieve their goals and progress to the next level."